Driving Innovation: DealerXT Triumphs at NIADA 2023 in Las Vegas
Unveiling Innovative Products and Groundbreaking Partnerships
We are delighted to share our extraordinary experience at NIADA 2023 in Las Vegas, where we had the opportunity to connect with industry leaders, showcase our cutting-edge products, and unveil a game-changing partnership that is reshaping the automotive landscape.
Making Powerful Connections
NIADA 2023 was an incredible event where we had the chance to meet and network with esteemed professionals in the automotive industry. The connections we made during the trade show were invaluable, and we are thrilled to see the potential collaborations that lie ahead. The enthusiastic response from attendees reinforced our belief in the transformative power of our solutions.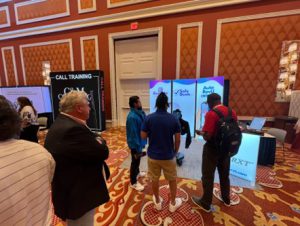 Introducing Our Innovations
At DealerXT's booth #700, we proudly presented a lineup of groundbreaking products designed to revolutionize the way dealerships operate.
1. Remote Dealer Staffing
Our innovative Remote Dealer Staffing solution captured the attention of industry leaders. This service empowers dealers to expand their teams with exceptional talent, without the usual concerns of worker's compensation, employee lawsuits, and payroll taxes. We've carefully curated a pool of top talent that quickly undergoes training on dealership operations, making them adept at handling various tasks with utmost efficiency. Starting at a rate of just $12/hour. Also, dealers were excited to find out more about our partnership with OhmniLabs, a renowned developer of Ohmni Telepresence Robots. By integrating the telepresence device with our remote staff, dealers can now bridge geographical barriers and operate seamlessly from any location.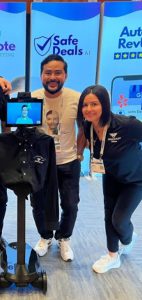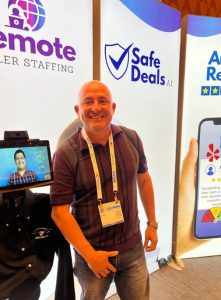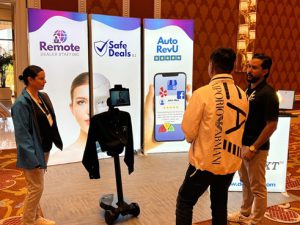 2. SafeDealsAI
SafeDealsAI, another one of our impressive solutions, was met with immense interest. Our AI-powered Automated Legal Disclosures provides transparency in the process of purchasing a car. We integrate with third-party vehicle history reports like Carfax and AutoCheck to provide customized disclosures.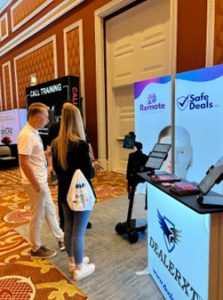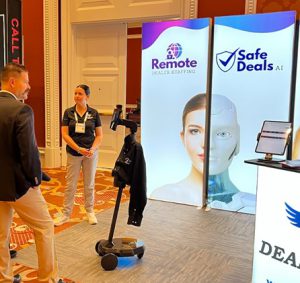 3. AutoRevU
AutoRevU, the latest addition to our suite of products, focuses on elevating dealers' reputation on popular platforms like Yelp, Google and CarGurus. Capture your car buyer experience and make those happy customers count. AutoRevU is a system that helps you increase your five stars reviews by sending personalized texts to your customer, allowing them to post a review without having to do the review, we integrate with ChatGPT to help you buyers post their reviews instantly.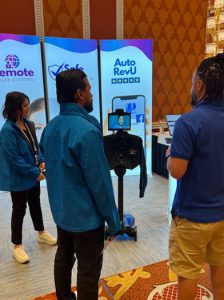 As we continue to evolve and innovate, we value your insights and feedback. Your support is instrumental in driving positive change within the automotive industry.