Is Your Auto Dealership Protected From a Lawsuit? From Fraud? From Buy-Backs? Don't Wait Until It's Too Late to Find Out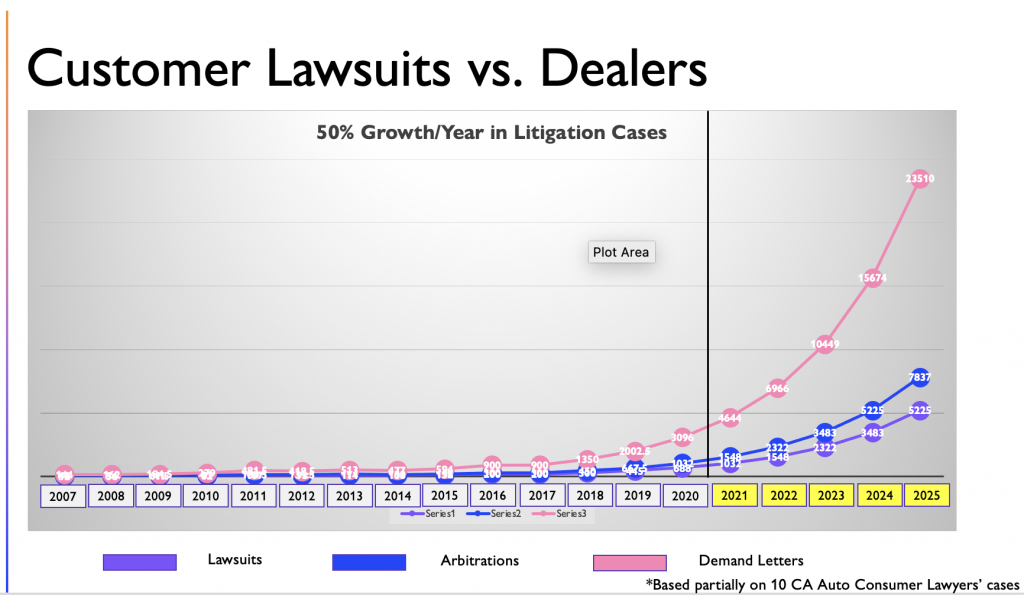 Schedule your Deal Jacket Review to see how liable your dealership may be & protect yourself from lawsuits
Can You Afford a Lawsuit?
Today, auto dealerships are more at-risk of crippling lawsuits than ever.
In fact, in California alone, the number of dealership lawsuits has tripled over the past year!
Plus, consumer lawsuits can cost your dealership an average of about $101,000.
And don't forget—with every lawsuit, there's always the risk that your bond company will drop you and put you out of business.
So with all of that in mind, ask yourself: can your auto dealership afford a lawsuit? Because unfortunately, ignorance of the law is not a defense that will stand up in court.
Listen, it can be scary to think about how much you might not know about your dealership's liability. And it can be even scarier to realize that your dealership's been exposed to liability issues.
But there's no need to stress.
Because right now, we're offering free deal jacket reviews to auto dealerships all across California.