Hand-picked Auto Dealership Remote Staff to Help Grow Your Business
Top-talent, pre-trained candidates starting at $12/hour.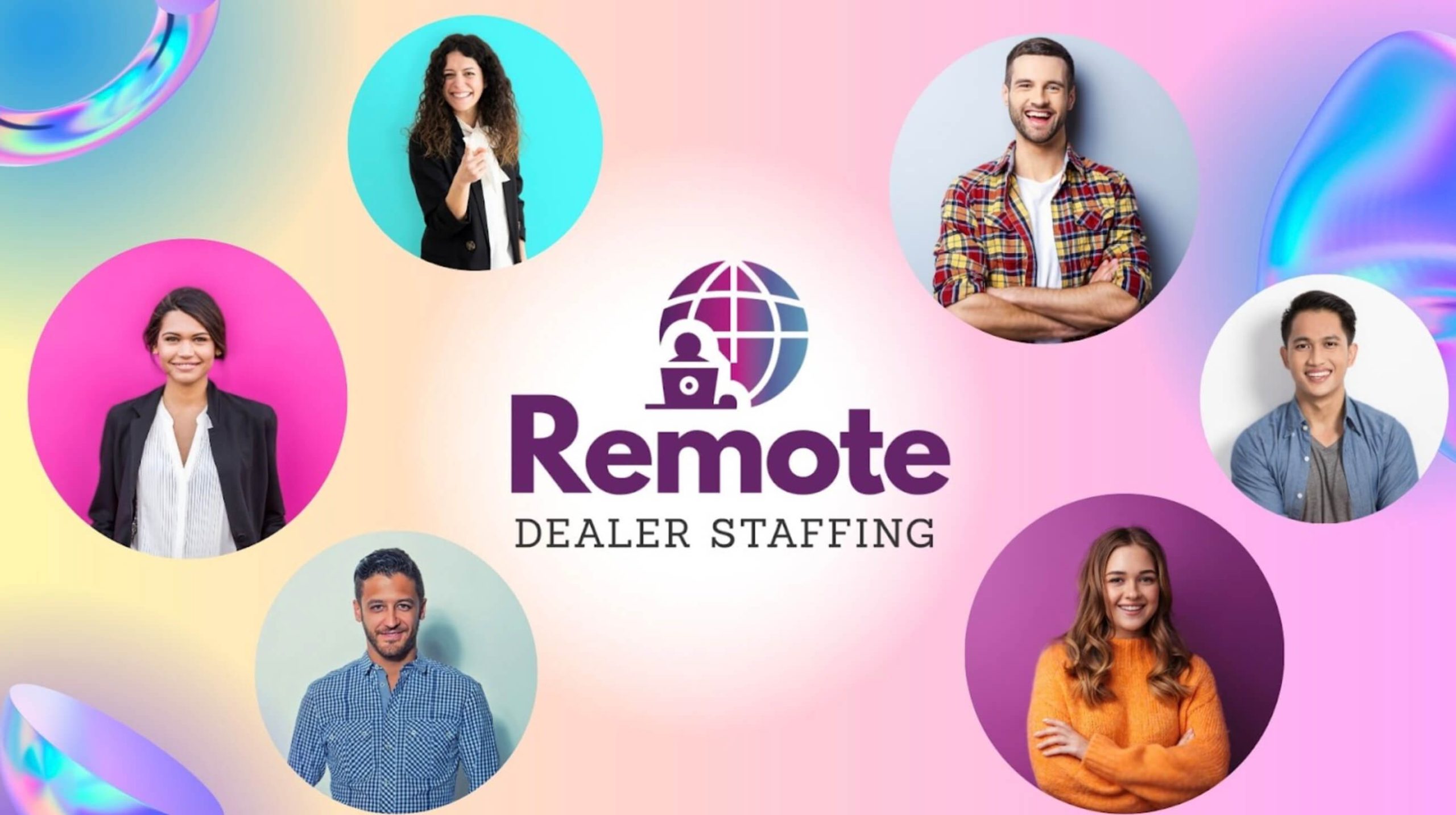 Leave your hiring to us. Remote Dealer Staffing has got you covered.
Cost-Effective with Low Rates, Starting at $12/hour
We take pride in providing exceptional staffing solutions for auto dealerships at a fraction of the price of professionals in the US and elsewhere. We hand-pick and train professionals to work remotely in the automotive industry, providing you with top-quality service.
Achieve More Goals by Outsourcing Tasks
We provide professional remote staffing solutions to free up your valuable time so you can focus on growing your business. Our team of remote professionals are skilled in a variety of tasks, including Customer Service & Business Office Support, BDC & Lead Generation, Website & Inventory Management, Credit & Collection, Social Media Outreach, and more.
When you hire through Remote Dealer Staffing, there's no need to pay for worker's comp, freeing you from the burden of those costs and allowing you to focus on what really matters - growing your dealership.
Eliminate Employee Lawsuits & Payroll Tax
Hiring through Remote Dealer Staffing provides two major additional benefits: (1) the peace of mind that comes with knowing you won't face employee lawsuits from those hires, and (2) No Payroll Tax!
SafeDealsAI connects directly with your CARFAX, Autocheck, and inventory providers
What can a Remote Dealer Staff Person do for your Dealership?
Our Remote Dealer Staffing solutions cover a broad range of skills, from essential administrative tasks to specialized areas such as Personal Assistants, Receptionists, BDC & Lead Generation, Website & Inventory Management, Credit & Collection
Frequently Asked Questions